Tel: 86-10-6280 0700
Fax: 86-10-6280 0297
Email:wangweiji@clima.org.cn
wangweiji@gmail.cn
Address:RM3A07,YinGu Plaza, No 9 West Road, North Fourth Ring Road, Beijing 100080,China PR

Model XL container hopper Wagon
Model XL container hopper Wagon For Food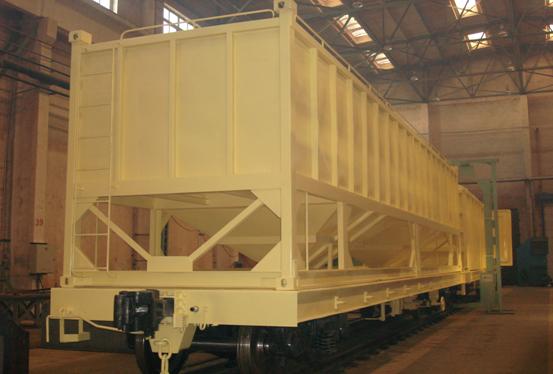 Model XL container hopper is a special purpose wagon designed to transport food such as wheat, corn, and soybean etc. The cargo box of the wagon is removable and can be transferred between meter gauge and other gauges together with the goods.
The technical specifications are as following:
Loading capacity: 35t
Tare weight: ≤23t
Volume: 45m
Max running speed: 100km/h
Coupler: No. 13 coupler with bottom operation and MX-I rubber buffer.
Brake System: Faiveley air brake system in compliance with UIC standard.