Tel: 86-10-6280 0700
Fax: 86-10-6280 0297
Email:wangweiji@clima.org.cn
wangweiji@gmail.cn
Address:RM3A07,YinGu Plaza, No 9 West Road, North Fourth Ring Road, Beijing 100080,China PR

Model N50 long flat wagon
Model N50 long flat wagon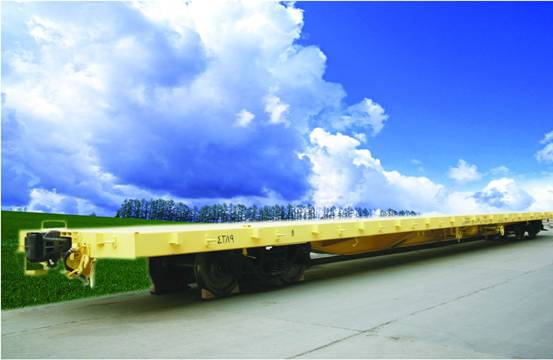 Model N50 long flat wagon is designed to transport steel, timber, equipment, and 20ft or 40ft containers with international standard on the railway gauge of 1067mm in Monaco. The technical specifications are as following:
Loading capacity: 50t
Tare weight: ≤16.5t
Max running speed: 100km/h
Coupler: No. 13 coupler with bottom operation, yoke and MX-I rubber buffer
Brake System: Knorr air brake system in compliance with UIC standard.