Tel: 86-10-6280 0700
Fax: 86-10-6280 0297
Email:wangweiji@clima.org.cn
wangweiji@gmail.cn
Address:RM3A07,YinGu Plaza, No 9 West Road, North Fourth Ring Road, Beijing 100080,China PR

C45 Open Top Railway Wagon
C45 Open Top Railway Wagon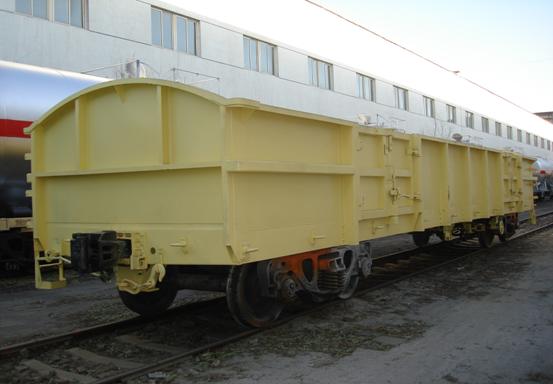 Model C45 open top wagon is a common purpose wagon, which designed to transport coal, timber, bulk cargos or box-packed cargos on the railway gauge of 1067mm as well as 40 ft containers of international standard within smaller clearance limit. The technical specifications are as following:
Loading capacity: 45t
Tare weight: ≤20t
Max running speed: 100km/h
Coupler: No. 13 coupler with bottom operation, yoke and MX-I rubber buffer
Brake System: Faiveley air brake system in compliance with UIC standard.